Gas-Oil-Ratio Analyzer (GORA):
The GORA was designed to provide a high-performance measurement device, but at a price point for full field implementation. The GORA architecture is simple but relies on three NeoTek custom designs. It consists of a DirectRead® Chemical Sensor assembly, a custom license-exempt low-power Gamma Ray Densitometer and a custom low-cost flow meter. Like all of NeoTek's measurement products, the GORA has a built-in telemetry system to send its measurement information to Cognizance®, NeoTek's cloud-based data analytics and customer dashboard. The GORA also has the option of being powered by a solar panel assembly, as pictured in the photo below, or via a lower-cost AC Power Adapter which utilizes customer supplied on-site power.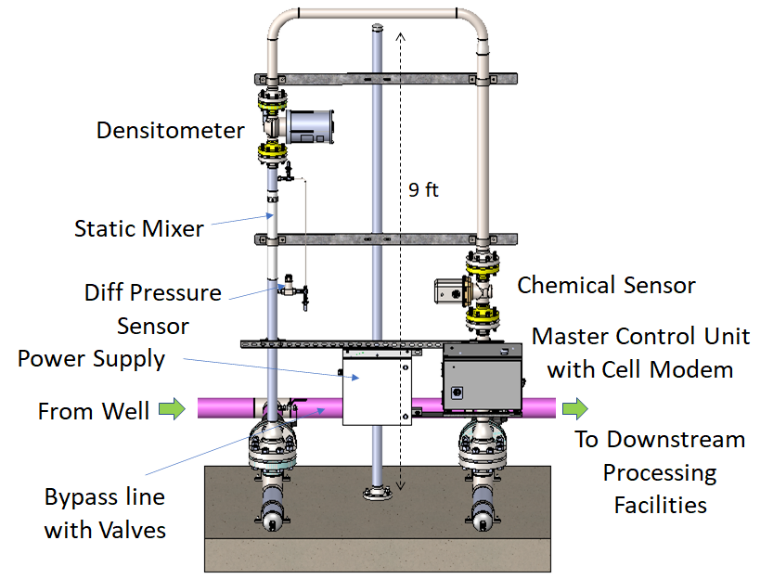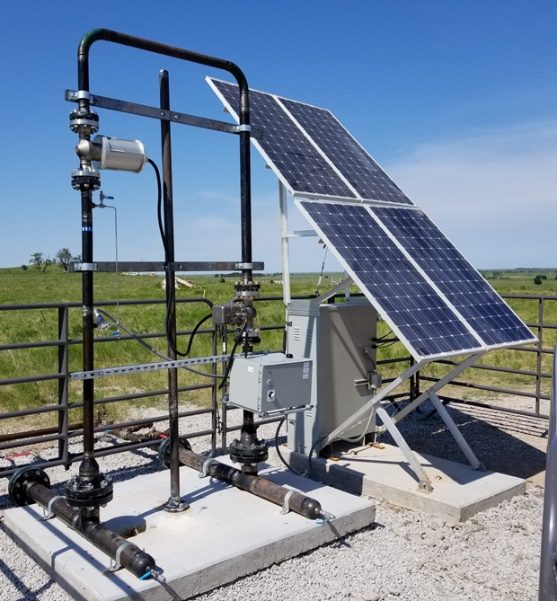 NeoTek and an independent producer in the Permian Basin recently demonstrated NeoTek's Dynamic Feedback Loop (DFL) comprised of multiple GORAs and Cognizance®. This system creates massive amounts of critical data which are fed into a Physics-Informed Artificial Intelligence (PAI) model used to optimize an oilfield's operations. While done on a small scale, the system demonstrated a 28% performance improvement in oil production. The results were presented at a Society of Petroleum Engineering (SPE) conference in September 2020 and a link to this paper can be found under the NEWS heading. Figure D-2 is a diagram of the Dynamic Feedback Loop used in this project.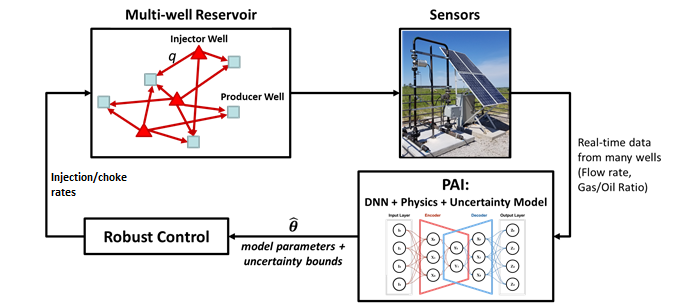 Figure D-2: Dynamic Feedback Loop.