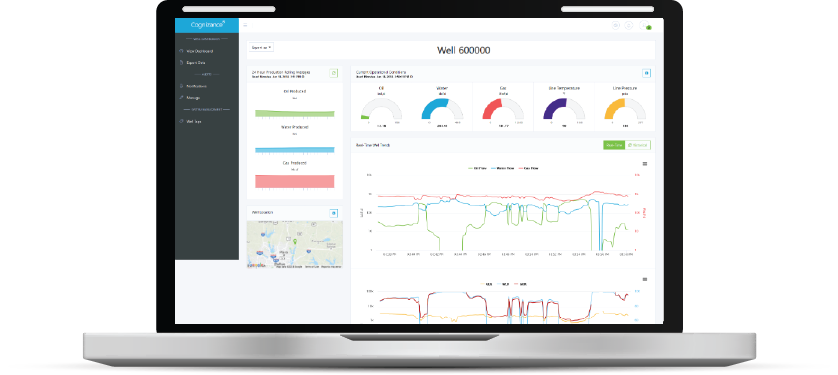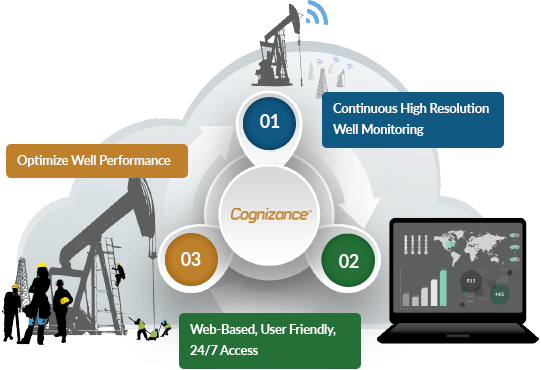 Cognizance® is a complete information system that manages all of the Wellhead Fluid Analyzers (WFA) in the field. Capable of analyzing billions of pieces of data utilizing back-end analytics and a web-based software interface, this system provides our customers with insight into their reservoir to optimize the production process. Cognizance® provides customers the actionable intelligence they need to become proactive versus reactive in managing their reservoirs. Whether it be improved preventative maintenance, optimizing the production of the well based on Gas-Oil-Ratios, identifying early changes in a well requiring remediation, or optimizing where and when to inject in Enhanced Oil Recovery projects, these improvements and more are now possible with NeoTek Energy technology.
Performance on indices that can be calculated and visualized, starting from individual wells to entire fields.
Real-time answers to questions raised by production engineering with 24/7 availability.
Real-time visibility into well production operations to determine when and where intervention is required.
Analysis performed on correlations between various production wells.